PHI Organizational Structure
Plants and Healers International (PHI) is a nonprofit organization formed in memory of Frank C. Cook IV. Volunteer members of the Board of Directors work with a diverse Board of Advisors to identify which activities to support in accordance with the mission of PHI.
Executive Director
Board of Directors
Frank Cook III     l     Alan Dehmer     l     Paul Harton     l     Jill Mahanna     l     Beth Robinson     l     Turtle Turtlington    l   Marc Williams       l     Robin Harford     l     Chris Jacobs
Board of Advisors
7Song     l     Alexis Blair     l     Juliet Blankespoor     l     Ken Crouse     l     Doug Elliott     l     Claudia Green     l     Elmer Hall     l     Tenasi Rama     l     Chris Ricci      l     Angelina Stockdon
Alan Dehmer has been a photographer and printmaker for over 30 years. His first decade in the art was spent as a photojournalist, working in Africa, Europe, and here in the States.  He became interested in alternative or hands-on photography in 1988 while working on a project for ManBites Dog Theater in Durham, NC, an association he has maintained as company photographer since the company's inception in 1987. Since 2001 he's devoted the bulk of his creative energy making gum bichromate photographs while continuing to experiment with other printmaking methods.
He is a visiting artist at NC State where he lectures on the prehistory of photography, and offers workshops he is a visiting lect lectures  photography to everyone from preschoolers to college students, as well as offering workshops and lectures in many different settings on alternative photographic processes.
He is the author of Unleashed: 25 Years of Manbites Dog Theater (2013), and Place, Impermanence, Memory: Gum Bichromate Photography (2012).
Beth Robinson has more than 25 years of experience managing strategic communication, information dissemination, and knowledge management programs for international public health organizations, focusing on reproductive health, malaria, and HIV/AIDS. Beth has worked in Africa, Asia, and Latin America providing technical assistance in communications to health organizations, research institutions, and sectoral ministries. She currently serves as senior communications advisor to a large global health program at the University of North Carolina at Chapel Hill. She has a master's degree from the Columbia University Graduate School of Journalism and held a fellowship at the Columbia School of International and Public Affairs. She has travelled to more than 50 countries and is interested in the linkages between health, human rights, economic development, and the environment.
Chris Jacobs' interest in herbal medicine started in the 90's when his family started a company that sold herbs from Peru. Upon moving to Asheville and meeting Frank, he began a more in-depth study of plant medicine. Chris attended both the Appalachian School of Holistic Herbalism and the Chestnut School of Herbal Medicine. Chris was deeply inspired by a talk with Frank about the emerging planetary medicine system. This was part of the impetus for him to begin training in Traditional Daoist Herbal Medicine and Acupuncture. Chris currently practices at Asheville Community Acupuncture and Mission hospital. He has also been involved in acupuncture outreach projects on Native American reservations. He is very grateful to serve on the board of directors of PHI. Chris is excited to continue traveling the planet, meeting new plants and traditional healers then respectfully sharing their knowledge with the world.
Jill Mahanna graduated from Duke University with BA degrees in Fine Art and Art History. She worked as a book designer, technical writer and graphic designer for more than 20 years before switching her focus to fine art, as a landscape painter. Jill met Frank Cook when she was 20 years old, and has been inspired and influenced by him ever since, maintaining a close friendship with him until his passing in 2009. She considers Frank to be a rare gift to this planet and is committed to seeing that his work continues. Jill and her husband Paul and their two children live in California, in the foothills of the Sierra Nevada. The family has a thriving farm and is committed to authentic living and creating connection with the land and with their community.
Robin Harford was a good friend to Frank Cook and was responsible for capturing a lot of the video we have available of Frank. You can see more about his incredible wealth of experience below and at his websites…Robin Harford is an ethnobotanist and creator of www.eatweeds.co.uk, which is considered to be the UK's leading wild food foraging site. He specializes in wild edible plants and has been teaching people about their local edible landscape throughout the UK since 2009. He travels extensively documenting and recording the traditional and local uses of wild edible plants in indigenous cultures, and more recently has visited Zambia, Botswana, Thailand, Laos, Myanmar and Italy." http://www.foragingcourses.com/
T.T. Turtlington is a gardener, artist and teacher.  He lived for seven years at Earthaven EcoVillage in Black Mountain, North Carolina studying permaculture, community design and sustainable technologies.  In 2003 he graduated from the Goethean Studies program at the Rudolf Steiner College in Fair Oaks, California.  Following that he lived in Asheville, North Carolina developing urban agriculture and community gardens with The Bountiful Cities Project.  A fascination of spiritual pilgrimages led him to walk the Camino de Santiago in Northern Spain as well as a 300-mile trek from Mendocino to Lake Tahoe as an homage to Frank Cook, John Olmsted and the plant communities of Northern California.  His interest in philosophy, math and architecture inspires him to create art that reflects the harmonic nature of creation.  He teaches nationally, and occasionally internationally, classes and courses on sacred geometry, mead-making, gardening with the moon's cycles, and botanical illustration.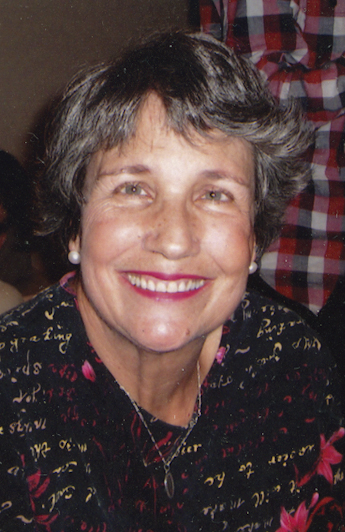 Kaye Cook, one of our founding members and former Executive Director of Plants and Healers International (PHI), Kaye Cook, passed away in April 2013, and it is hard to believe she is gone. Her tireless energy was an integral part of getting this organization off the ground.   
Kaye was Frank's mother, and full of vibrant energy, ideas and encouragement. She spent over 30 years working in human resource development. Kaye's business, Cook Consultants, offered training for people retiring from the United States Military, as well as career counseling and life planning for individuals and organizations. Her online book Creating a Life of Choice gave direction for visioning and planning ahead, finding inspiration and balance, and setting priorities to make your dreams come true. She developed executive transition programs that continue to be used as a template for workshops.
Kaye walked her talk as she managed, organized and developed dozens of organizations throughout her life, from girl scouts, to neighborhood advocacy, to PHI. With Cook Consultants, her goal was to support the human potential so that everyone benefited. Organizations become driven by energy and excellence from the bottom up to accomplish their mission. She certainly left this legacy with PHI and she passed on vitality and passion to each of her children. We honor and celebrate your life, Kaye, and will miss you deeply!