Networking people with plants and healers, this section of the website offers profiles of people who are living in harmony with the natural world. You will also find here information on Frank Cook's publications, recommended reading, and links to like-minded individuals and organizations. Stay connected!
Living Profiles
Plants and Healers International (PHI) works in part to inspire individuals to deepen their knowledge of the links between plants and health, between people and the natural community. This section of the website is currently under development. Stay tuned!
Publications by Frank Cook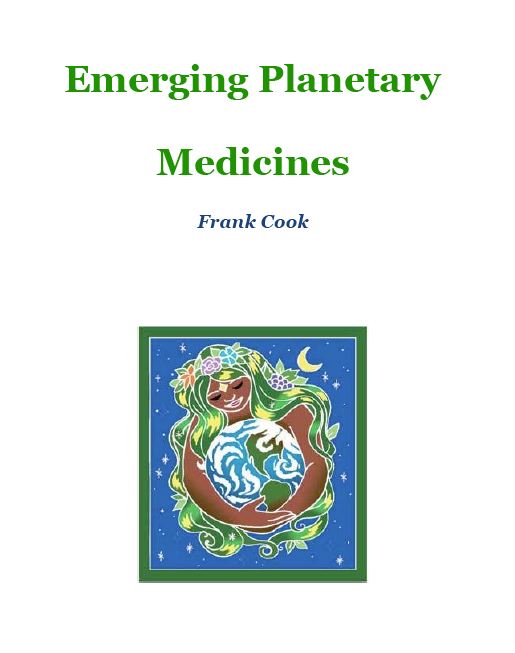 Frank wrote children's books, novels, short stories, and a dissertation titled Emerging Planetary Medicines that would carry us into the future. Click on the red link below to download a PDF. A suggested donation of $20 to support our cause in exchange would be greatly appreciated and any amount is helpful. EmergingPlanetaryMedicine2013Revision
Audio of Frank's Thesis can be listened to at the links below
Chapter 1
Chapter 2
Chapter 3
Chapter 4
Chapter 5
Chapter 6
Chapter 7
Some of the other publications will be available to download from this website in the future.
Travelogues of Frank's Pilgrimages and Trips
Frank was an avid journal writer, and chronicled his botanical explorations and adventures in five continents. To access his travelogues, click here.
Bibliography of Publications
This bibliographic index contains citations for more than 450 materials that Frank Cook had in his personal library before he became interested in plants, from books on writing to psychotropics, from the Beatniks to Abby Hoffman. Click here.
Links to Related Websites and Friends of PHI
There are many excellent online sources of knowledge on plants and healing that share the emerging wisdom developed around the world on how to effect a transition culture. This section lists more than 20 sites.
Electronic Resources
PHI Executive Director Marc Williams recently co-authored a chapter on electronic resources for learning about botany. You can see a list of these resources at the link here…EBotanyResources2013e
 Support PHI
Donations to Plants and Healers International are tax deductible.