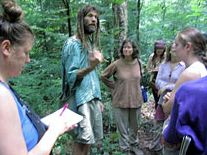 Plant Walks
Anybody who knew Frank Cook knew that he liked to walk…a lot. In 2001, Frank walked across North Carolina from Little Washington to Max Patch on the Appalachian Trial, and from one side of California to the other in 2002. Plants and Healers International (PHI) would like to post information and be a clearinghouse for anybody interested in walks of the epic pilgrimage sort in Frank's tradition or simple plants walks in the city or countryside where you live.
To share information on upcoming walks, go to: http://www.facebook.com/pages/Frank-Cook/88981199010?sk=events.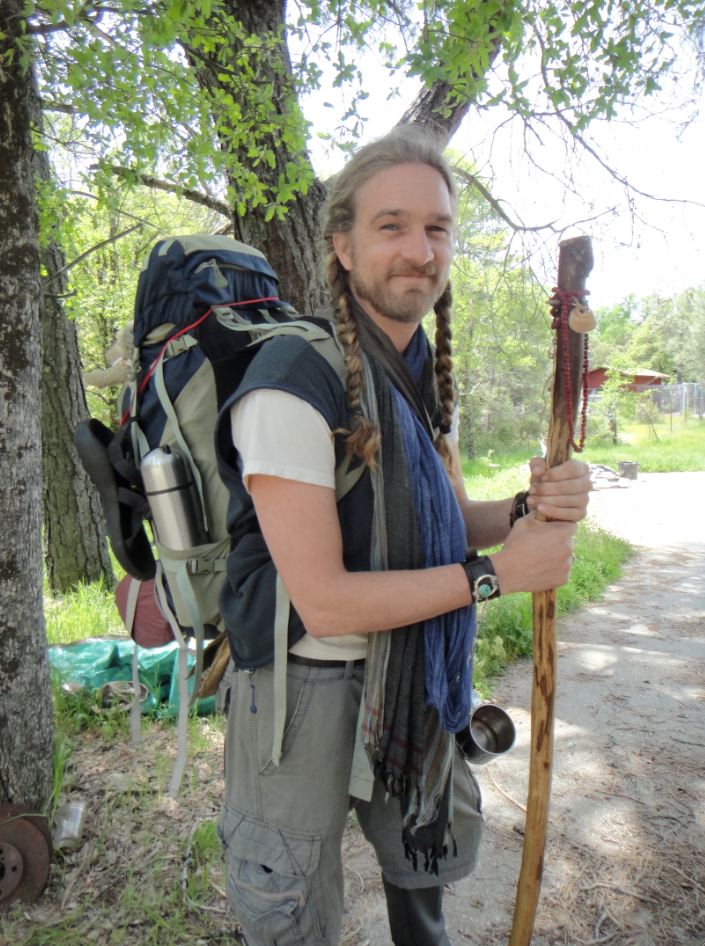 Look Who's Walking!
If you know of individuals or groups walking the Green Path, let us know. We can be reached at info@plantsandhealers.org.
Turtle Turtlington to the right walked across California in 2011 as a pilgrimage and to honor Frank as well as folks like John Olmsted. Read more.
Heather Housekeeper's notes of flora and fauna as she walks across North Carolina: Read more.
Videos of Walks with Frank Cook
PHI has gathered more than 20 video clips made by individuals who accompanied Frank on some of his plant walks. If you have others to share, let us know!
PHI has worked with BristleCone Media to create a film documenting Frank Cook's vision of the relation between humans and plants, and how knowing plants and their uses as food and medicine can bring communities into closer harmony with nature.
Travelogues of Frank's Pilgrimages and Trips
Frank was an inveterate traveler, circling the globe to learn about plants, meet shamans and healers, engage with communities, and teach about transition culture and ways to be in greater harmony with nature. Read more.