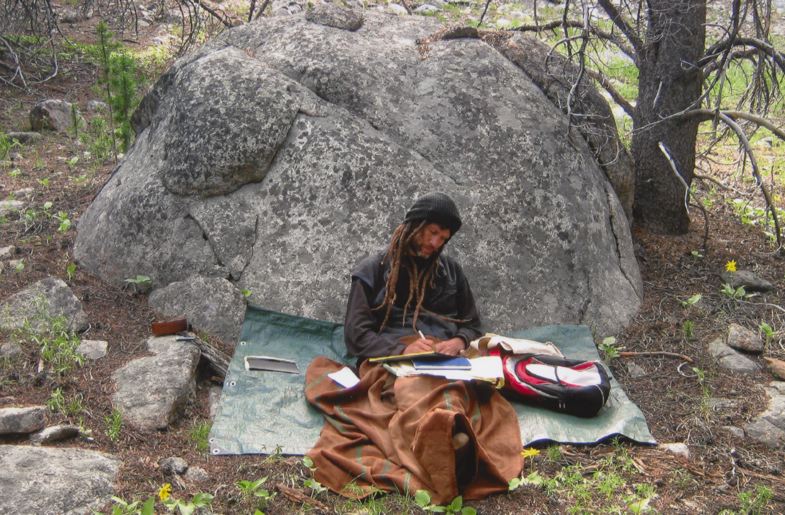 Photo by Marc Williams: Frank at the National Rainbow Gathering in Wyoming in July 2008, working on his dissertation.
Frank Cook was an inveterate traveler, circling the globe to learn about plants, meet shamans and healers, engage with communities, and teach about transition culture and ways to be in greater harmony with nature.
Plants and Healers International (PHI) will post Frank's many travelogues as they become available. Stay tuned!
Frank's Travelogues
Journey through Southern Africa: Winter 2006 (South Africa, Namibia, and Zambia)
Panama Life with the Forcinellis (Panama, Costa Rica, Colombia, Brazil, Peru, 2009)