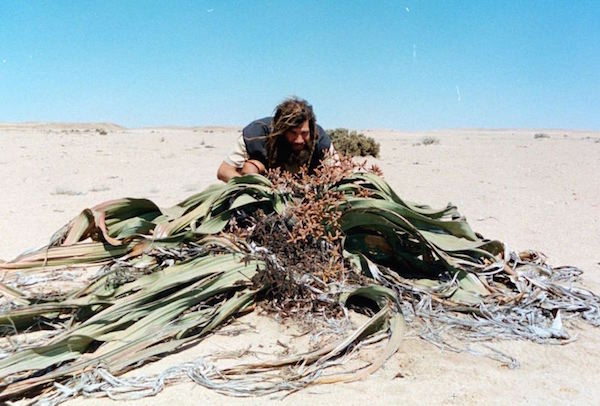 Frank Cook was an herbalist, teacher, botanical explorer, activist and pollinator who turned people on to the abundance nature provides and the ability to self-actualize.
He considered himself a citizen of the world. We considered him to be an herbal extraordinaire, green wizard, botanical genius and Gaia-loving prophet of emerging planetary medicine and transition cultures. He touched a large number of people and instilled in them a deep love of the natural world as well as an empowered sense of self.
For the last fifteen years of Frank's life, his passion for living consciously and simply led him to become a repository for plant knowledge. He studied internationally with herbalists, shamans, vaidyas, green witches, doctors, professors, and medicine men and women around the world who initiated him into many ways of understanding plants as medicine. During that time, Frank led hundreds of workshops on re-skilling, specifically through plant identification and relations. He facilitated mead circles, taught at schools and in homes, gardens and the woods, spoke at conferences, and played a prominent role at educational gatherings around the world.
He was a phenomenal teacher. After hearing Frank share his way of seeing the world, many were inspired to connect with nature in some way – to eat something wild everyday, let your food be your medicine, practice simple living, show up on plant walks, make mead and wild ferments, or create your own herbal remedies for the family.
Frank taught us all the edible plants in our yard and woods. He showed us what plants were medicine and gave us medicine he had made from them. He awakened the herbal movement and graced our communities with old knowledge of traditional healers, reminding us to appreciate the whole plant and see plants as our allies. He encouraged us to think of local analogue plants to replace the endangered, over-harvested species of the world, and to walk the green path.
But Frank Cook did more than just enlighten us about plants. He expanded our minds and aroused higher consciousness: through his travel journals, his botany talks, his way of living by donation, and by taking us to our edges, and asking questions like, "What plants will be with us in this planetary culture rising?", "How will you show up to help your community transition into these changing times?" and "How can we best move forward?"
He firmly believed that we are in the midst of great changes on the planet and that it is our awareness and daily choices that will determine what quality of a future we have as people of one interconnected world. Frank spoke often of how we were quickly becoming one world. His central questions in this respect were: "What plants will be in our global gardens and stories?" "What will our global healing system look like?" " What are the roles of the human species in the web of life?"
Frank was very much alive when he passed, full of visions, work and inspiration. He was known to say, "I am done with end users," meaning that as we learned this knowledge and way of being he was teaching, it was now our responsibility to pass it on.
Travel: Pilgrimages and Trips
Travel is one of the ways we interact with the world, expand our perspectives, and exchange knowledge. Frank Cook was an inveterate traveler, circling the globe to learn about plants, meet shamans and healers, engage with communities, and teach about transition culture and ways to be in greater harmony with nature. Frank wrote travelogues everywhere he went. Read more about his travels.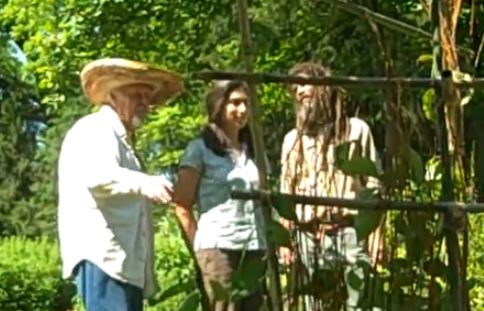 Frank Cook's Education and Teaching Career
Frank went to school in Iceland, Japan and Maryland, graduated with honors from Duke University, obtained his Master's degree from Schumacher College in the UK, and taught with and learned from naturalists, healers and shamans all over the world. Read more.
Memorials
When Frank died, people mourned from around the world. Many memorial gatherings occurred and loving articles were written. If you know of any memorials that are not posted here, photos or written accounts, please send to Webmaster email. Read more.
Additional Resources about Frank
Frank Cook's Facebook page:
Burkhard Bilger. Nature's Spoils: The underground food movement foments revolution. The New Yorker, November 22, 2010, pg 104. (Downloaded Dec. 18, 2011 from http://www.newyorker.com/reporting/2010/11/22/101122fa_fact_bilger